Guruji's Birthday Celebrations
90 years ago on 15th June a special soul was born in the undivided India. Today, his name shines all over the world, and especially in North America. He left India on June 17, 1975 to come to the United States of America to spread the message of Ahimsa, peace, love and truth.
He came to be known as our beloved Guruji !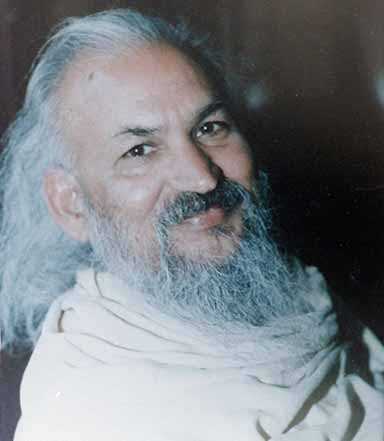 Siddhachalam was founded in 1983 by Guruji. He transformed it into a joyful resident community of Jain and non-Jain wedded to the path shown by the Arhats. Siddhachalam became an ashram for all, including animals living there. Today we enjoy Siddhachalam because of Guruji's vision, leadership and blessings. Siddhachalam is a Teerth – a place of pilgrimage, thanks to Guruji's extraordinary spiritual powers derived through meditating on the deep secrets of the Namokar Mantra.
We are proud to celebrate
Guruji's 90th birth anniversary on
June 18, 2016
We encourage all members to come forward and celebrate Guruji's birth anniversary at Siddhachalam. The agenda and program is as follows:
WHEN
Saturday, June 18th, 2016 starting 9 am onwards
PROGRAM
9:00 am – 10:30 am Yoga and Meditation
Simple ãsanas and Prãnãyãma techniques taught by Guruji will be demonstrated patiently and supplemented with explanations of their anatomical and therapeutic implications.
9:00 am – 24 Hours Namokar Mantra Jaap
Namokar Mantra Jaap (led by Harshaben Patel) starting at 9 am Saturday and conclusion at 9 am on Sunday at Parshvanath Temple.
10 am – 12:30 pm – Puja at the Main Temple
We will perform regular puja at the main temple.
12:45 pm – 2:00 pm – Lunch
Delicious lunch for all
2:30 pm onwards – Activities for Children
Musical Chair
Hulla Hoops
Art and Craft
Please come and celebrate Guruji's birth anniversary with us. Visit our website siddhachalam.org to read about Guruji and Siddhachalam.
Looking forward to seeing you and your family. If you have any questions, please call Siddhachalam at (908) 362-9793
Previously at Siddhachalam: Weekly Bhomiyaji Pujan starting from May 8th, 2016